DVMH Apparel
---
---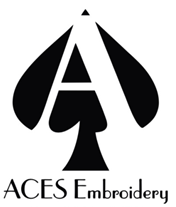 Aces Embroidery will be looking after all hockey apparel for the 2018-19 & 2019-20 seasons.
Click here for full list of products, order form & pricing

Please drop in and see Annette on one of the following days to check out what she has & to size up your player.
Sept 24 5pm-8pm
Sept 26 6pm-9pm
Oct 1 5pm-8pm
Oct 3 6pm-9pm
*Note: All orders are to be submitted by Oct 5/19, shipping charges will apply for any orders after this date.
If you have any questions, please contact Annette Cartwright (780) 898-4860 or email aces@live.ca